Yes you should if you like it that much.
11 (42%)
No you shouldn't. Not with those 3 pairs that you haven't worn yet.
6 (23%)
Buy another shoe.
1 (3%)
Buy something else with that money.
8 (30%)
Ini keputusan poll tentang kasut tempoh hari.
Namun setelah aku terjumpa dengan kasut di bawah, aku sekarang sudah pun lebih yakin dengan pilihan ku.Aku tidak perlu lagi menge"poll".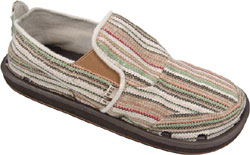 blog buih